---
With just a push of a button, disinfect your mini split air conditioners in just 30 minutes. Quickly kill smells, mold and bacteria from your system.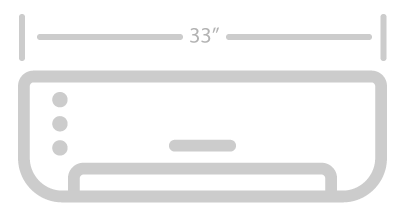 Wall Handler Width: Measure the width of your wall handler device and choose a cover size that is the same width or just larger than your unit.
---
PureAC is an innovative, at home, air conditioner mini-split disinfecting device.
By utilizing enclosed ozone technology, effortlessly disinfect your air conditioner mini-split. Reduce indoor allergens, mold, and contaminated pathogens. Improve your indoor air quality.
Watch the video to see how!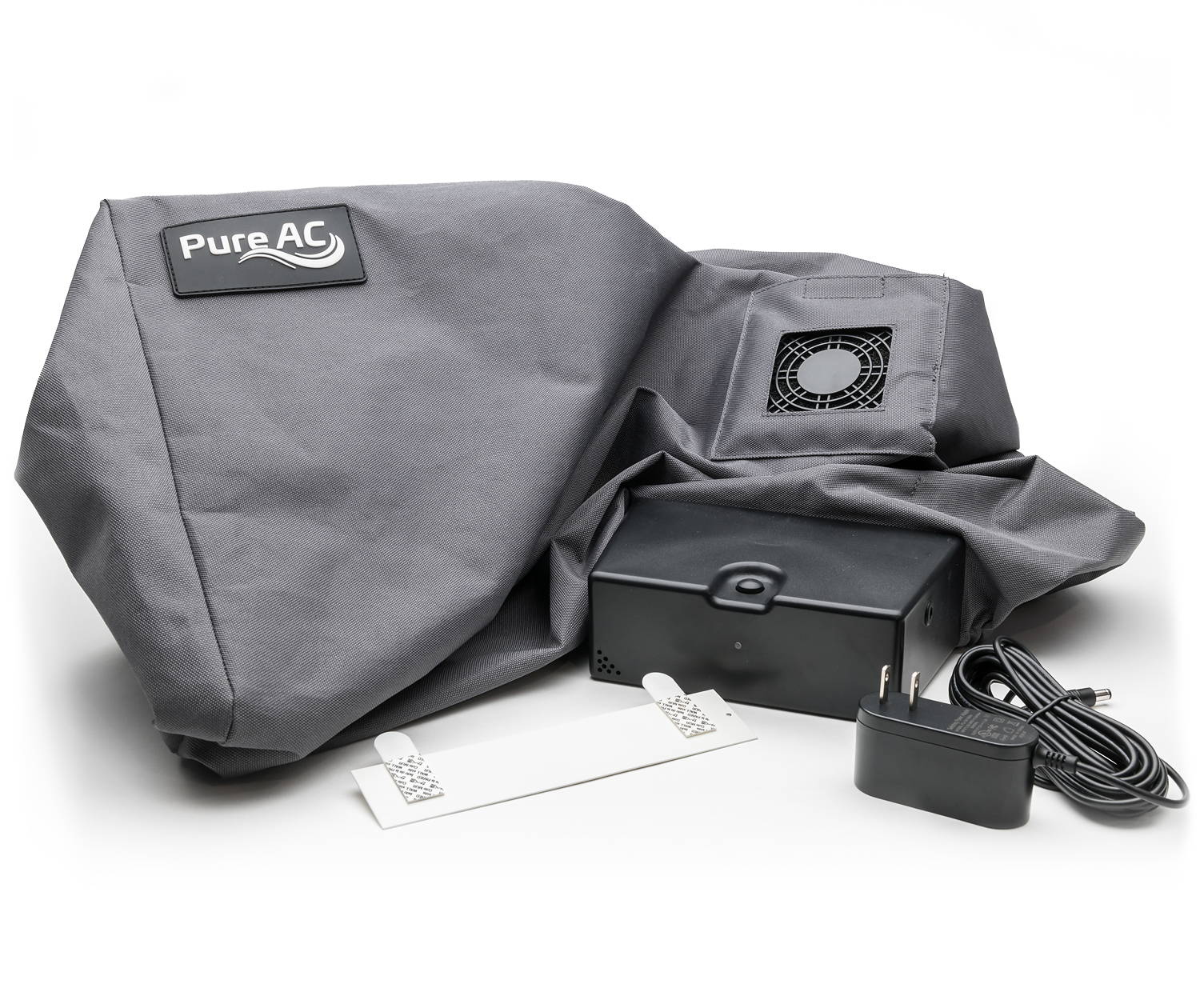 Included with your PureAC device:
Calibrated disinfecting module

Proprietary disinfection cover (attached to module)

Specialized air filter (converts treated air back to oxygen)

AC power adapter

User Manual
PureAC device effectively disinfects time and time again!
Do you have multiple size mini-split wall-mounts?



No worries! You will need to purchase the appropriate sized PureAC for each size but for multiple unit purchases an automatic discount will be applied in your cart
---
1. Can I use PureAC on more than one wall mounted mini-split?
Yes, if you have multiple wall-mounted mini-split systems that are the same size you can use PureAC on all of them. We would recommend that you purchase and install a separate mounting plate on each wall-mounted mini-split system for ease-of-use.

If you have different size wall-mounted mini-split systems you will need to purchase a PureAC size that corresponds to the additional unit(s) you are looking to attach it to. PureAC currently comes in (3) widths, 33 inch, 37 inch, and 41 inch.
2. How long does the filter last?
The filter cassette will last approximately 6 months with normal use.
3. What is considered normal use?
Normal use is defined as using PureAC on a ductless mini-split air handler (1) time every other week. You may use the PureAC more frequently if you prefer but the filter will need to be changed accordingly.
4. What is the efficacy of PureAC?
PureAC has been tested by an independent testing facility and shows effective disinfection levels for destroying various contaminants and pathogens. The PureAC utilizes the same disinfection process that is widely used in hospitals, home medical device disinfection, water purification and more. To read PureAC's report click here.
5. Can I be in the room when PureAC is working?
Yes. It is completely safe to remain in the same room while PureAC is working.
---