Cover, Disinfect, Remove, Enjoy
No more breathing in mold, bacteria or smells from your heating and cooling system. With PureAC simply cover, press start and within 30 minutes have a completely disinfected system.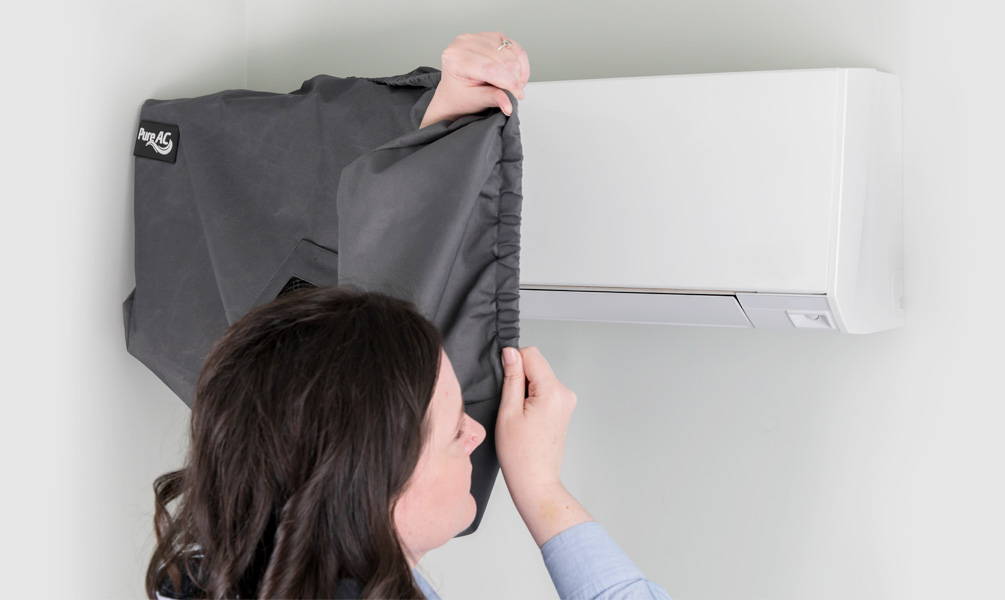 Cover, Disinfect, Remove, Enjoy
Cover, Disinfect, Remove, Enjoy
No more breathing in mold, bacteria or smells from your heating and cooling system. With PureAC simply cover, press start and within 30 minutes have a completely disinfected system.


Safeguard your family's health
Proven oxidizing process to kill mold, mildew, bacteria, and germs.
Protect your expensive investment
Mold build-up inside your HVAC system makes them inefficient, PureAC inhibits the growth of mold!
Disinfect hard to reach areas
Touchless professional-grade disinfection reaches all internal components, without water or harsh chemicals.
Use Over and Over Again
PureAC's patented technology allows you to easily and quickly treat your all wall handlers over and over again.
Disinfect in 3 Easy Steps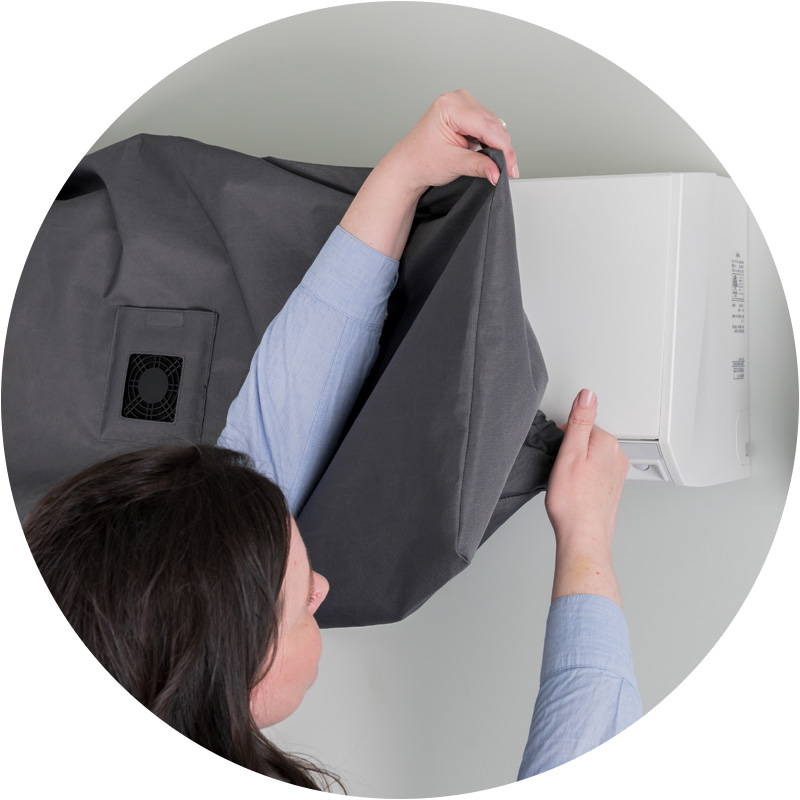 Just place PureAC over your mini-split or window air conditioner.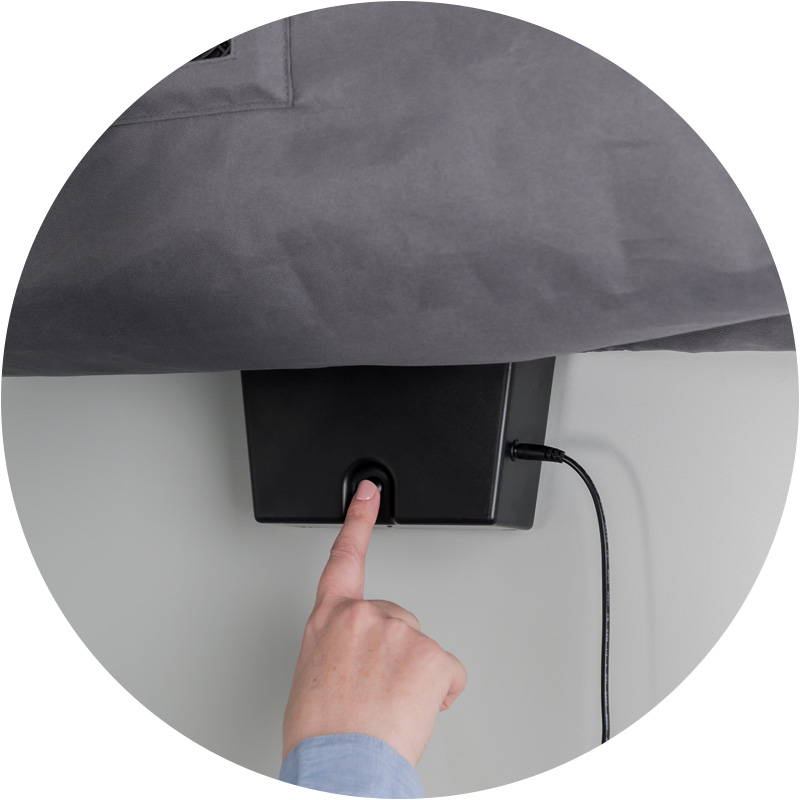 Simply press the button and the PureAC starts disinfecting.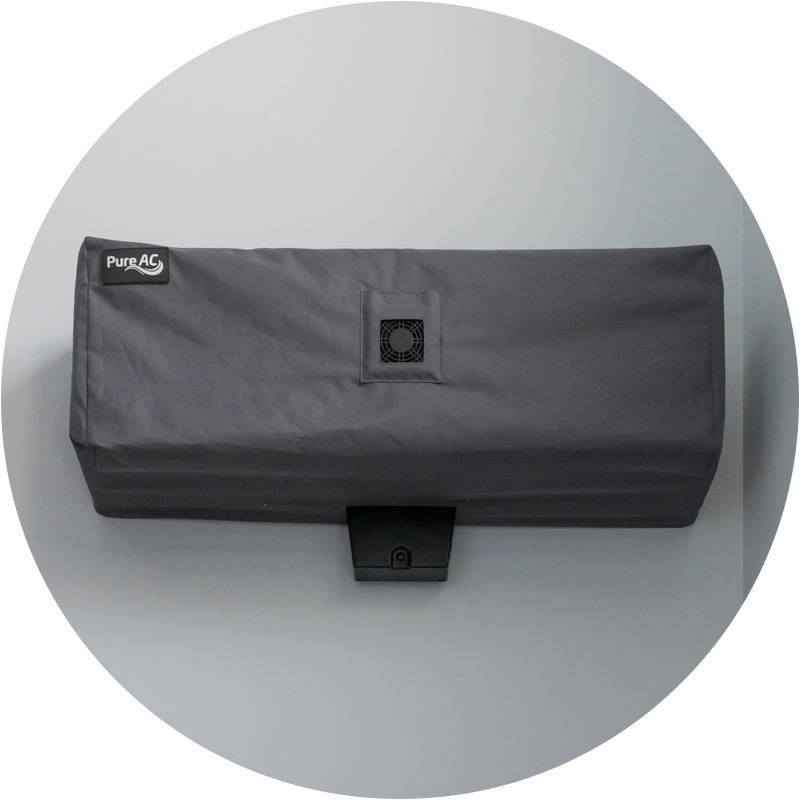 In only 30 minutes PureAC disinfection is complete.

Utilizes the same disinfecting process found in medical facilities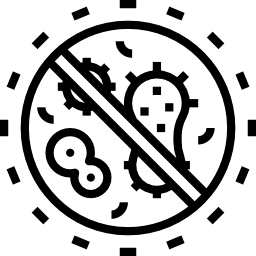 Proven process to inactivate or kill bacteria, germs, allergens and mold

Disinfects hard-to-reach internal components that tend to develop mold and bacterial buildup

Easily and quickly maintain your indoor wall units over and over again
"With four kids and a dog our house is very active. Even doing my best to keep up with maintenance we still had a lingering smell of mold. PureAC made all the difference in the world. All the kids are breathing much better and we haven't had an allergy attack in months."
Loretta P., Massachusetts

What are you really breathing from your heating and cooling system?
It's no surprise that air handlers are one of the top sources of air contamination, especially mold spores. Many don't know that they need to be cleaned regularly and more importantly disinfected. PureAC allows you safely and naturally to improve your indoor air quality, and remove unpleasant smells from your units.
Innovative disinfection supported by science
Using touchless professional-grade disinfection, without using water or harsh chemicals, the PureAC creates a safely contained and natural disinfecting solution. Effectively kill and inhibit the growth of mold, bacteria, germs and smells with just the push of a button.

With just a push of a button, disinfect your mini split air conditioners in just 30 minutes. Quickly kill smells, mold and bacteria from your system.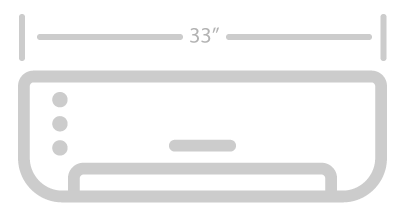 Wall Handler Width: Measure the width of your wall handler device and choose a cover size that is the same width or just larger than your unit.
Is mold from your heating & cooling source making your family sick?
PureAC is for those who want to make sure that the air circulating in their home is clean, pure air.
Perfect for those that suffer from asthma, allergies, immunocompromised and more!

Disinfect | Deodorize | Done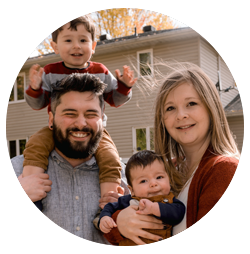 "PureAC is so easy-to-use that I use it weekly to control any mold buildup in my unit. The mold and smell was bothering me, I'm so happy to have ordered PureAC. I have such peace-of-mind!"
Lynne C.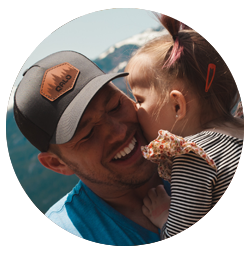 "Keeping the mini-splits clean was a real pain. And the funky smell really worried me. Since I bought the PureAC keeping my units clean is simple. Best yet the funky smell is gone. Thank you PureAC. This purchase was worth every penny!"
Owen L.
"I must say that I received an exceptional level of customer service from the entire PureAC team. Additionally, I found the quality and ease of use of their unique product to be nothing short of spectacular. I can wholeheartedly recommend Pure AC to anyone who is looking for an easy, affordable and innovative way to sanitize the internal components of their home's air conditioning systems."
Timothy H.
1. Can I use PureAC on more than one wall mounted mini split?
Yes, if you have multiple wall mounted mini split systems that are the same size you can use the PureAC on all of them. We would recommend that you purchase and install a separate mounting plate on each wall mounted mini split system for ease of use.

If you have different size wall mounted mini split systems you will need to purchase the PureAC size that corresponds to the additional unit(s) you are looking to attach it to. PureAC currently comes in (3) widths, 33 inch, 37 inch, and 41 inch.
2. Is PureAC for window air conditioners also?
3. How long will the PureAC filter last?
The filter cassette will last approximately 6 months with normal use.
4. What is considered normal use?
Normal use is defined as using the PureAC on a ductless mini split air handler (1) time every other week. You may use the PureAC more frequently if you prefer but the filter will need to be changed accordingly.
5. What is the efficacy of PureAC?
PureAC has been tested by an independent testing facility and shows effective disinfection levels for destroying various contaminants and pathogens. The PureAC utilizes the same disinfection process that is widely used in hospitals, home medical device disinfection, water purification and more.
6. Can I be in the room when PureAC is working?
Yes. It is completely safe to remain in the same room while the PureAC is working.
Join Our List
Subscribe to receive the latest news, special discounts, or product releases