Limited Time Offer - Free USA Shipping + Get $45 Off use code PURE45
Safeguard Your Family's Health
Proven oxidizing process to kill mold, mildew, bacteria, and germs.
Protect Your Expensive Investment
Mold build-up inside your HVAC system makes them inefficient, PureAC inhibits the growth of mold!
Disinfect Hard-to-Reach Areas
Touchless professional-grade disinfection reaches all internal components, without water or harsh chemicals.
Use Over and Over Again
PureAC's patented technology allows you to easily and quickly treat your all wall handlers over and over again.
Why Use PureAC Air Conditioner & Mini-Split Disinfecting Device?

Utilizes the same disinfecting process found in medical facilities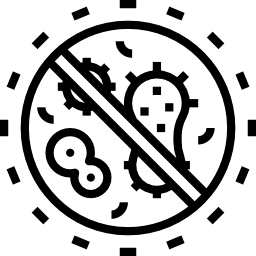 Proven process to inactivate or kill bacteria, germs, allergens and mold

Disinfects hard-to-reach internal components that tend to develop mold and bacterial buildup

Easily and quickly maintain your indoor wall units over and over again
World's First Automated Device
Simply slip the disinfecting cover on and walk away!
Using touchless professional-grade disinfection, without using water or harsh chemicals, the PureAC creates a safely contained and natural disinfecting solution.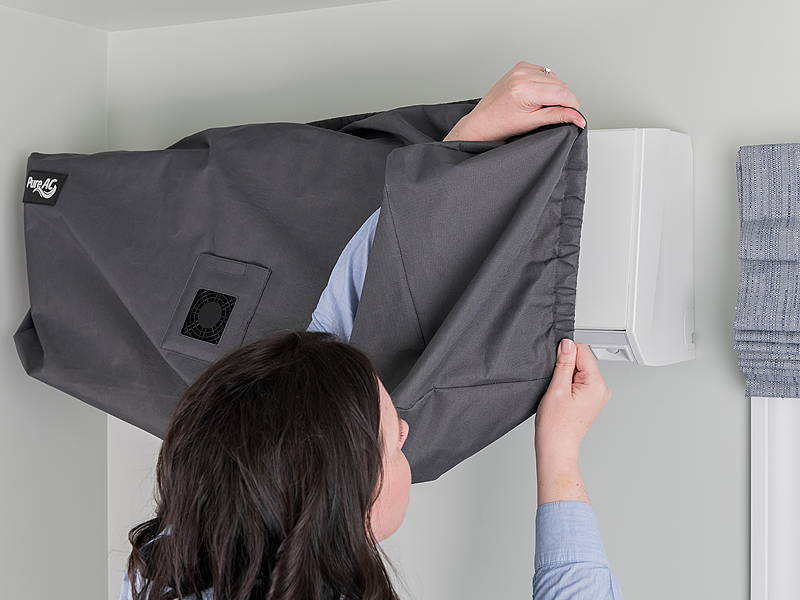 With just a push of a button, disinfect your mini split air conditioners in just 30 minutes. Quickly eliminate smells, mold and bacteria from your system.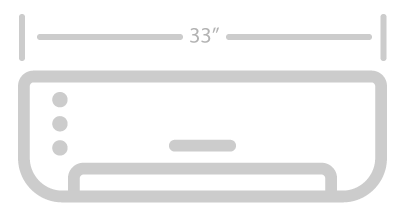 Wall Handler Width: Measure the width of your wall handler device and choose a cover size that is the same width or just larger than your unit.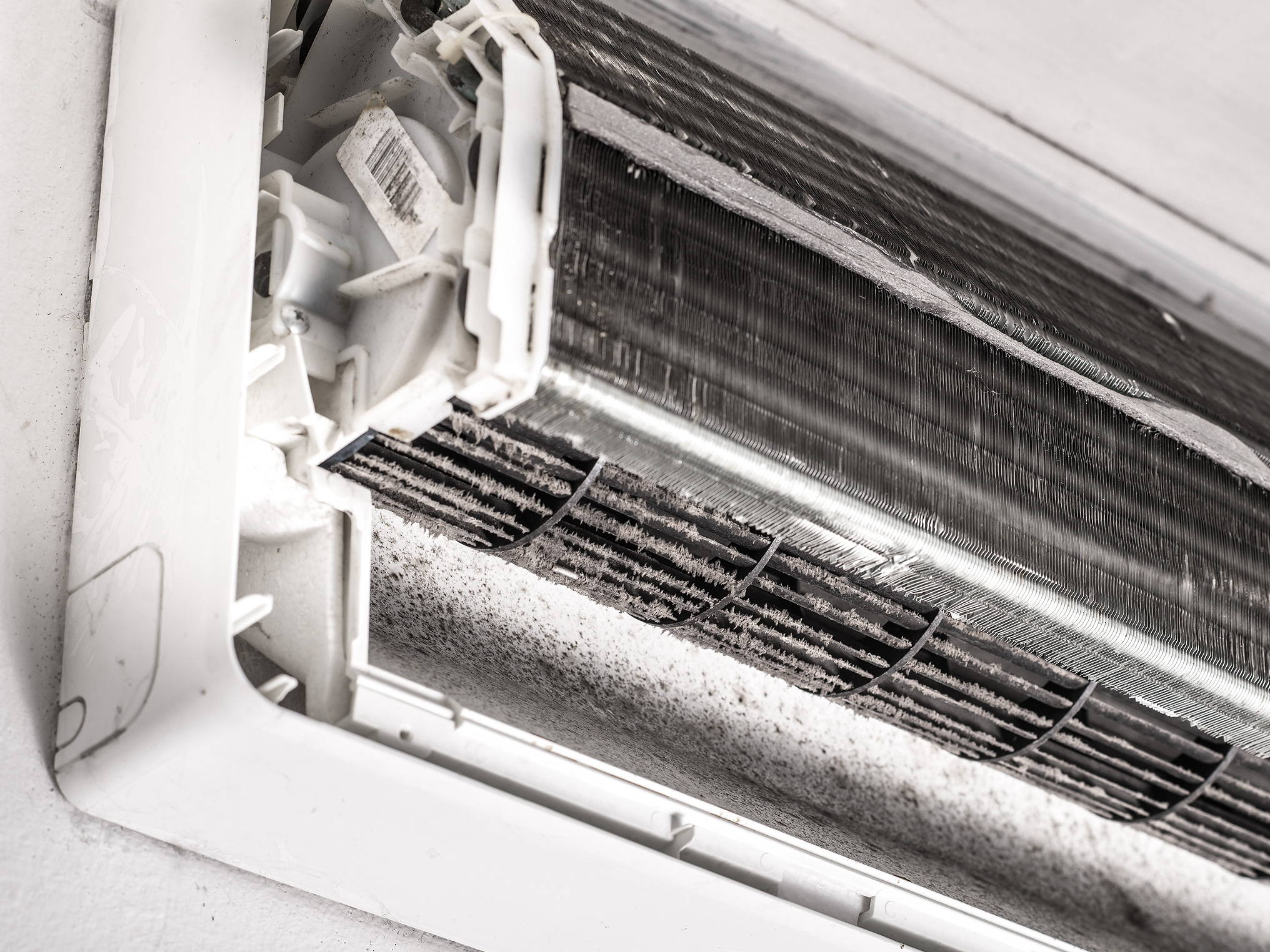 Did you know that air conditioners need to be cleaned?
Improve indoor air quality coming from your HVAC system

Remove unpleasant scents released from your units

Inactivate and reduce the buildup of unwanted mold and biofilm

Safe & natural disinfection using no water or harsh chemicals
"With 4 kids and a dog our house is very active. The mini splits we have do a great job in heating and cooling our home, but honestly keeping up with the musty smell can be difficult to say the least. All the kids are breathing much better and we haven't had an allergy attack in month's."
Loretta P.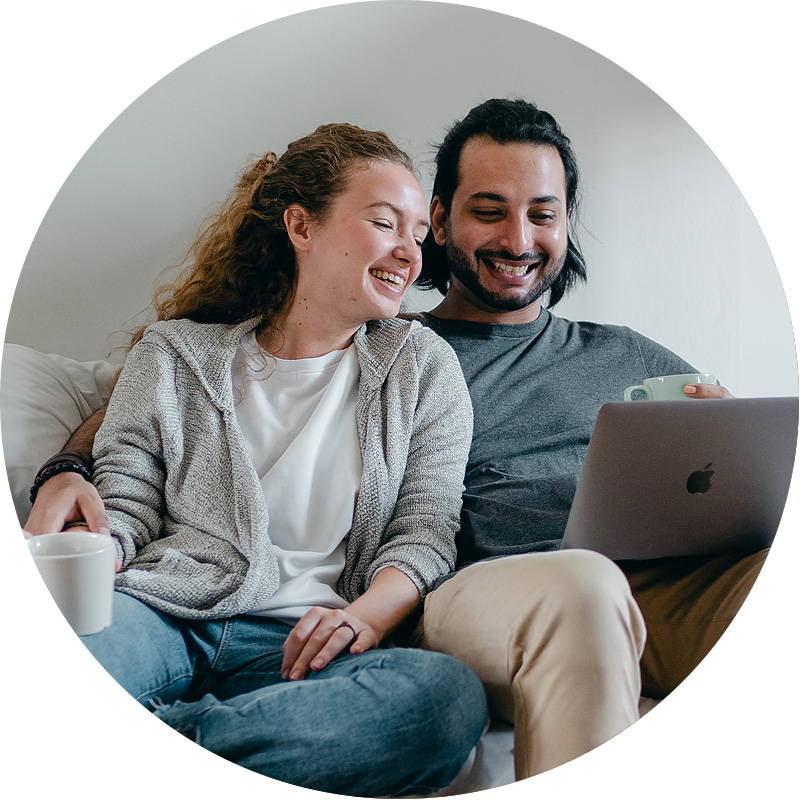 "Keeping the mini-splits clean was a real pain. And the funky smell really worried me. Since I bought the PureAC keeping my units clean is simple. I slip the cover over, push the start button. This purchase was worth every penny!"
Owen L.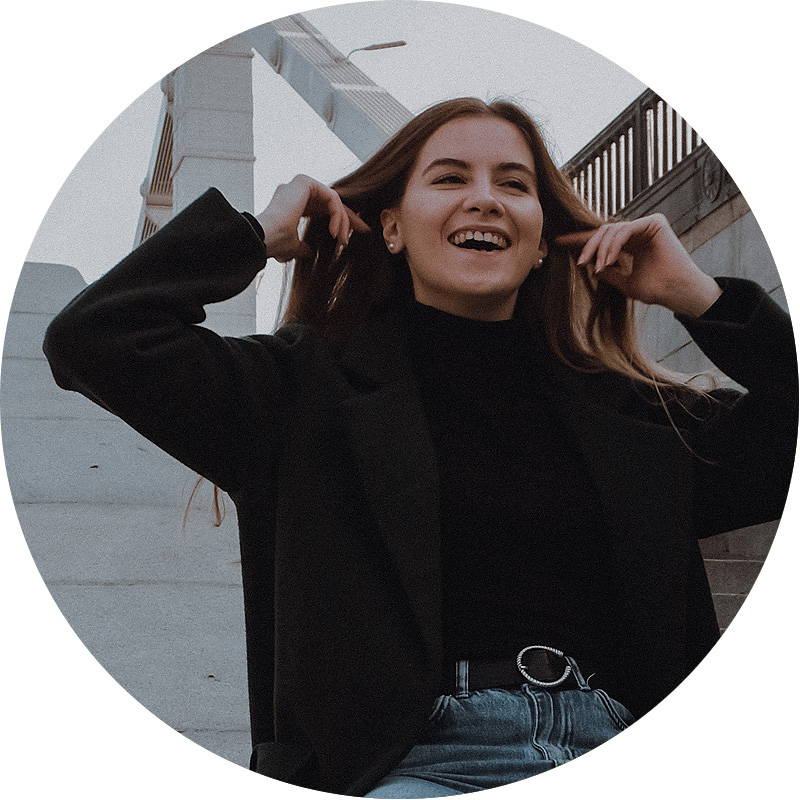 "I can confidently say that the air coming out out of the AC (which we use every day) is now safe, healthy and clean. PureAC is so easy to use that I use them weekly to make sure to control any contamination buildup in the unit."
Lynne C.
Compatible with all Popular Brands
Compatible with all Popular Brands